Jumping is great and healthy, but you must be prepare for your own safety! As with other sports, there is a risk of injury by jumping on trampoline. To minimize this risk and so that jumping continues to be fun for everyone, we have drawn up a trampoline safety rules that we must all follow.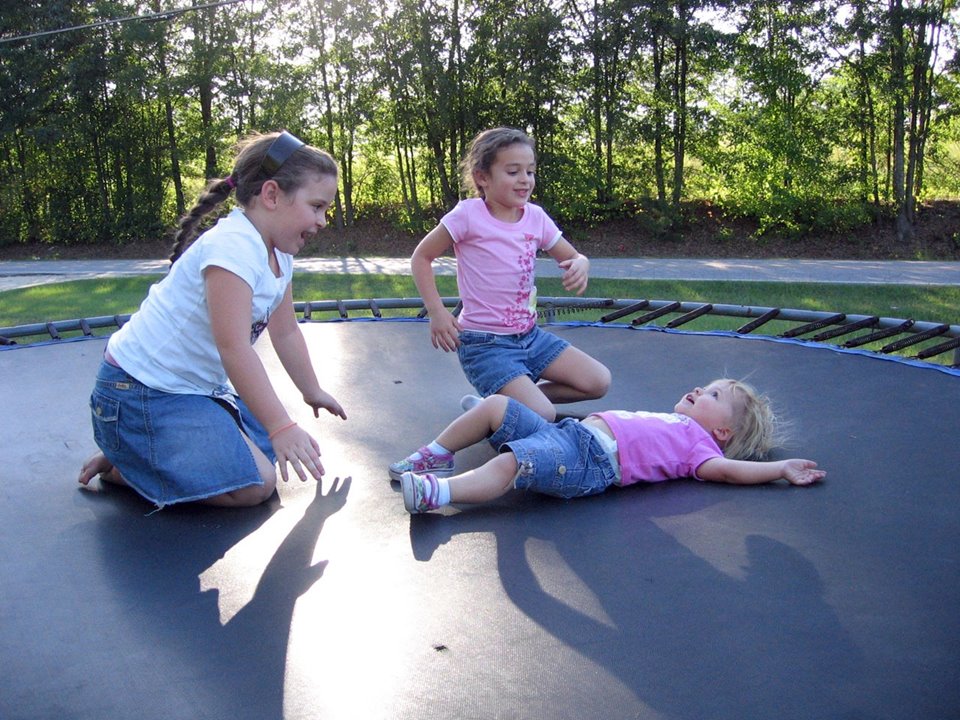 Safety Guidelines
Read and understand the rules of the game, oversee the instruction video, and follow the instructions given by the trampoline instruction manual or if you are visiting trampoline park or playground. If you are visiting trampoline park a declaration must then be signed stating that you know the game rules and that you know that there are risks associated with jumping.
Safety Rules Before Jumping on Trampoline
Only people in good health are allowed to jump.
Jumping is only allowed on the jumping fields and not on the harder paddings (side edges).
Always jump and land with two legs. To land safely, land on both feet, legs slightly apart, knees bent, and arms stretched forward.
No more than one person per trampoline field.
When you fall, keep your arms close to your body and try to press your chin against your chest. This prevents injuries to the arms, elbows, and shoulders.
Always be considerate of others when jumping on a trampoline. Only perform stunts if there is enough space in the jump arena.
Jumping under the influence of alcohol, drugs, and medication is prohibited.
Do not carry any hard or sharp objects such as a belt with a belt buckle or a key with you on the trampoline.
Only jump if you feel physically fit and have no health restrictions!
Wear the original anti-slip socks.
Under the age of 6, you are only allowed to jump under the supervision of a legal guardian or an adult!
Just jump on a trampoline by yourself and be careful and watchful while jumping!
Don't jump too long and take a break!
Only do single somersaults when you are practiced!
Don't climb the net.
Don't romp, run, push, or play catch.
Just jump without chewing gum!
Follow the instructions of the staff!
Do not jump or sit on the bolsters
Don't jump if you weigh over 120 kg! (264 Pounds)
Wear suitable sportswear!
As long as you are not of legal age, you need a signed declaration of consent from a legal guardian!
Don't jump too high, and don't overestimate your skills!
Don't head down on the trampoline! Serious accidents can happen, such as a broken neck leading to paralysis or death!
Do acrobatic jumps at your own risk!
Jump with only hi-fly trampoline socks.
Pay attention to your surroundings. Avoid collisions with other jumpers.
Do not sit or lie down on the trampoline. Trampolines are not quiet areas.
Make sure your pockets are empty, and jewelry is removed before jumping.
Do not jump if you are pregnant or medically impaired.
Participate at your own risk.